SOME NEW BROADWAY
/
SOME NEW BROADWAY
(Bosnia and Herzegovina), 2021, 87'
Director(s):
Denis Bojic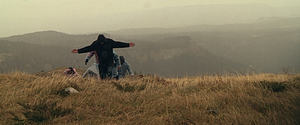 The film follows six people with Down syndrome in Bosnia and Herzegovina who, overcoming numerous obstacles, are among the first in Southeast Europe to become students in a professional acting school, thus breaking down prejudices and barriers about the possibilities and abilities of people with Down syndrome. An amazing film story about the steadfastness of the human spirit and faith in your own abilities will take you on a journey after which you will not be the same.
RADIO VARNA
15.06 Thursday 19:00
Against the passage of time
/
СРЕЩУ ТЕЧЕНИЕТО НА ВРЕМЕТО
(Bulgaria), 2020, 63'
Director(s):
Dimitar Sarjev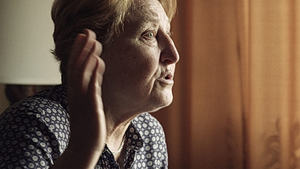 The story of a doctor, awarded as Doctor of the Year by the Bulgarian Medical Union, who devoted his life to one of the most difficult parts of medicine - replantation. And to his willingness to pass on his knowledge, honesty and dedication. But it turns out that other things are important in today's world.
RADIO VARNA
16.06 Friday 19:00
A Provincial Hospital
/
ЕДНА ПРОВИНЦИАЛНА БОЛНИЦА
(Bulgaria – Germany), 2022, 104'
Director(s):
Ilian Metev, Ivan Chertov, Zlatina Teneva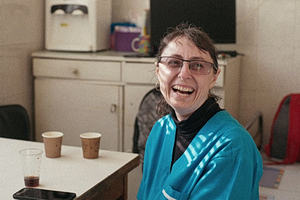 Kyustendil - a sleepy town in the Bulgarian mountains, has been severely affected by covid. In the tight-knit community, patients meet former classmates in the same hospital room. Banter is often heard in the corridors, but death is not far away. Many patients live in constant fear that they will deteriorate and be sent "up". "Upstairs" is the intensive care unit, where few survive. At the head of the continuous stream of emergencies is Dr. Popov. Tall and good-natured, he has a witty line for some and a Kant quote for others. His jokes don't always work, but in the quiet horror of the hospital, he exudes an abundance of human warmth. Suddenly, light and laughter reverberate through the hospital corridors.
THE PIT
18.06 Sunday 19:00
AMUKA
/
AMUKA
(Belgium), 2021, 71'
Director(s):
Antonio Spano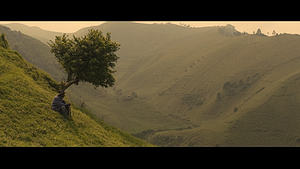 The Democratic Republic of Congo could feed almost 1 in 2 people on Earth. Yet one in six Congolese people suffer from hunger. Yet one in two Congolese suffers from moderate acute malnutrition. Yet agriculture accounts for 70% of the population there. Faced with this paradox, the peasants regroup in agricultural cooperatives. A handful of them share their daily lives with us, that of all those they represent. Even if they don't know each other, live thousands of hundreds of kilometers from each other, participate in different agricultural sectors, their voices resonate in this powerful, sensitive and sincere documentary.
REBONKERS
16.06 Friday 18:00
NO PLACE FOR YOU IN OUR TOWN
/
Нямаш място в нашия град
(Bulgaria), 2022, 81'
Director(s):
Nikolai Stefanov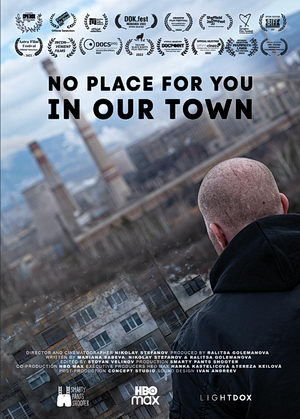 In the observational documentary film No Place for You in Our Town director Nikolay Stefanov takes the audience in the football gang from the roughest city in Bulgaria — Pernik. A once flourishing industrial center that used to provide energy to the whole country, today Pernik is mostly known with the jokes about its citizens' roughness. Having exclusive access, Nikolay Stefanov's camera follows the communal and personal crises to show life beyond the tough image and the clichéd jokes. Tsetso, Mimeto, Dado and the whole gang are devoted to their team's success, carrying the fighting spirit of their ancestors, the miners. The director explores the characters' lives with openness and genuine human curiosity, showing that there's never only black and white and that everyone, regardless of their environment, seeks a better life for themselves and their children.
REBONKERS
18.06 Saturday 20:00
MAYOR, SHEPHERD, WIDOW, DRAGON
/
КМЕТ, ОВЧАР, ВДОВИЦА, ЗМЕЙ
(Bulgaria), 2021, 97'
Director(s):
Eliza Petkova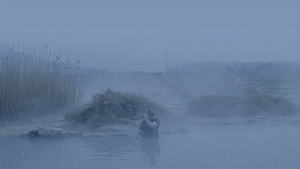 Pirin is a remote village that will be extinct in 20 years. We accompany four indigenous people who deal with it in different ways. Pirin is the last village in Europe where a dragon still exists. Georgi is Pirin's mayor and tries to fight against its extinction - he has the dream to turn the village into a tourist attraction. Maria is widowed and still lives together with her over 40 year old son. They even share a room, but he should find a wife and give birth to children as soon as possible. Iliya is a shepherd and an alcoholic. He can no longer bear the decay of the village and has decided to live in the forest, surrounded by goats and sheep, without electricity and running water. The dragon named Gincho is on everyone's lips and is feared and honoured by the inhabitants of Pirin.
REBONKERS
17.06 Saturday 18:00