XVIII-th
International Festival
of Red Cross and Health Films
June 13 - 21, 2019

XVIIIth INTERNATIONAL FESTIVAL OF RED CROSS AND HEALTH FILMS
VARNA, BULGARIA / 13-17 JUNE 2019
AWARDS

The International Jury of the XVIIIth International Festival of Red Cross and Health Films, Varna, Bulgaria, 2019:
DOROTEYA TONCHEVA - Bulgaria, actress / President of the Jury
Members:
ARMAĞAN PEKKAYA - Film director, producer at the Turkish Red Crescent Media Bureau, Turkey
ILIAN DZHEVELEKOV - Bulgaria, film director and producer
VELISLAV PAVLOV - Bulgaria, actor
PROF. VIOLETKA TACHEVA, PhD - Bulgaria, Department of Languages Training and Communication, MU Varna
DECIDED TO AWARD THE FOLLOWING PRIZES:
GRAND PRIX
of the International Festival of Red Cross and Health Films
for the BEST FILM of the Festival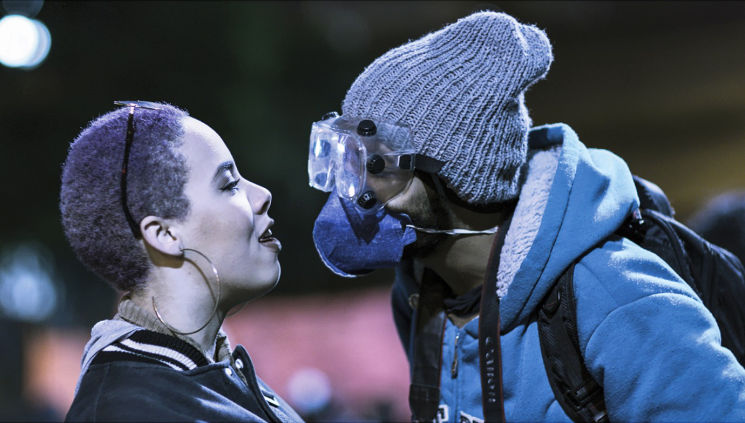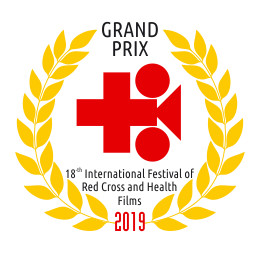 YOUR TURN / ESPERO TUA (RE)VOLTA
Brazil, 2019, 93 min., documentary
Director & screenplay: Eliza Capai
Camera: Bruno Miranda, Eliza Capai
Music: Décio 7
Production: Globo Filmes, TVa2 Produções
A brave and inspiring film recognizing the strength of the social protest.
SPECIAL AWARD OF THE JURY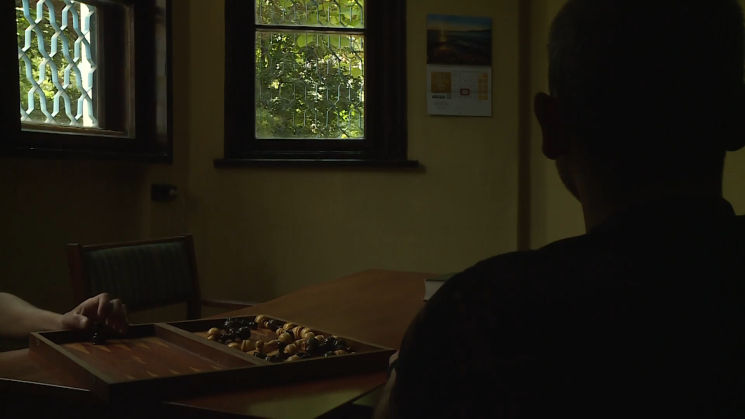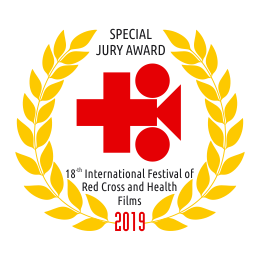 THE BEGINNING IS AN END
Bulgaria, 2018, 28', documentary
Director: Rumyana Angelakova
Screenplay: Dobrina Grachanlieva
Camera: Metodi Stoilkov
Production: Bulgarian National Television 2 – RTVC Blagoevgrad
Personal life-stories of four young people who are fighting drugs' addiction.
BEST DIRECTOR AWARD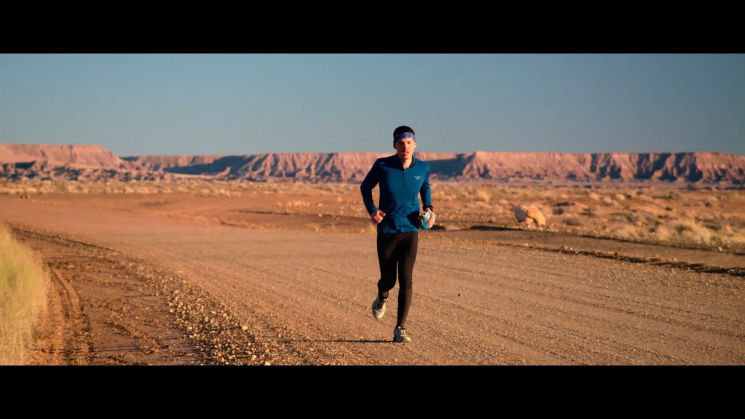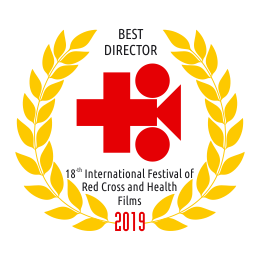 3100: RUN AND BECOME
USA, 2018, 79 min., documentary
Director: Sanjay Rawal
Camera: Sean Kibby
Music: Michael A. Levine
Production: Illumine
Capturing the esoteric, spiritual side of running, the film as well takes the viewers to places around the world where ancient cultures have held running sacred.
BEST SCREENPLAY AWARD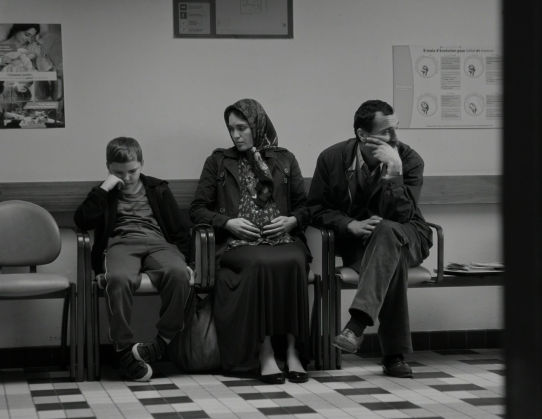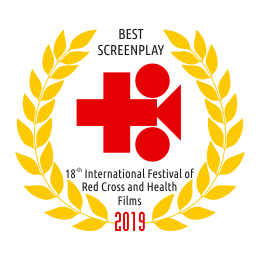 TOPRAK
France, Turkey, 2017, 11 min., live action
Director & screenplay: Onur Yagiz
Camera: Laurent Navarri
Cast: Ege Sane, Firat Çelik, Emine Meyrem, Pierre Deladonchamps
Production: Baxter FIlms, Les Films Velvet, Yuva Film
A simple, touching story, related in a skillful way
RED CROSS AND RED CRESCENT BEST FILMS
RED CROSS AND RED CRESCENT BEST FILM AWARD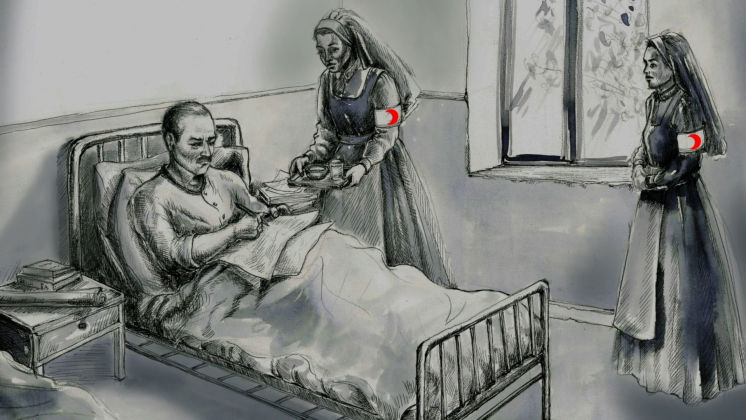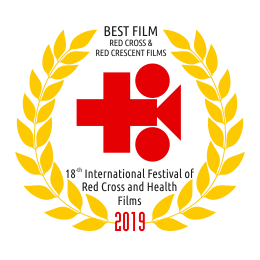 RED CRESCENT WOMEN'S CENTER /
HILAL-I AHMER HANIMLAR MERKEZI
Turkey, 2018, 57', documentary
Director: Biket İlhan
Screenplay: Aydan Gündüz, Funda Özdemiroğlu
The story of the foundation and the important role of Red Crescent Women Centre in Turkey
SPECIAL AWARD FOR RED CROSS AND RED CRESCENT FILMS ON BEHALF OF THE PRESIDENT OF THE BULGARIAN RED CROSS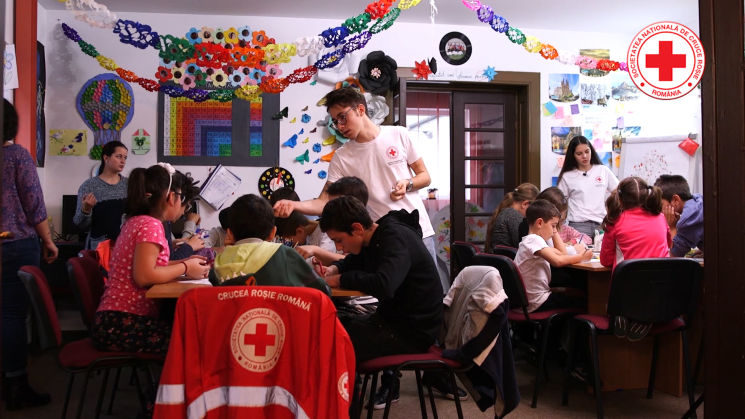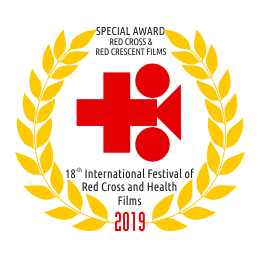 EQUAL / EGAL
Romania, 2018, 22'32'', documentary
Camera: Alexandru Truscă, Irina Simitopob, Horia
Ghimpa, Filip Scarlat
Producent: Julian Bobȋrnea
Production: Central Media of Romanian Red Cross
Red Cross Community Day Centers EGAL means Equality, Generosity, Abilities and Liberty for children and youth from the most disadvantaged areas in Romania.
HEALTH FILMS
BEST FILM AWARD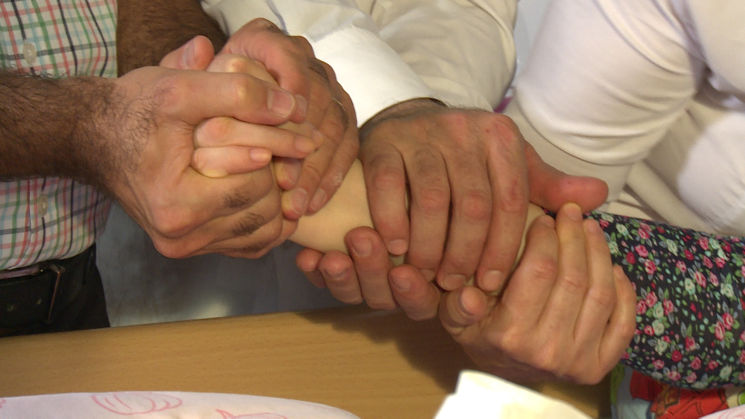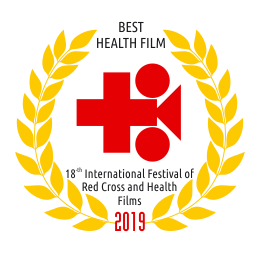 THE FACES OF LAFORA / LICA LAFORE
Bosnia and Herzegovina, 2017, 88', documentary
Director & screenplay: Denis Bojic
Camera: Sinisa Cejic, Slavisa Brankovic, Darko Sosnja
Production: RTRS
A fight for finding a cure for one of the most serious childhood diseases in the world, Lafora disease.
SPECIAL AWARD ON BEHALF OF THE RECTOR OF THE MEDICAL UNIVERSITY OF VARNA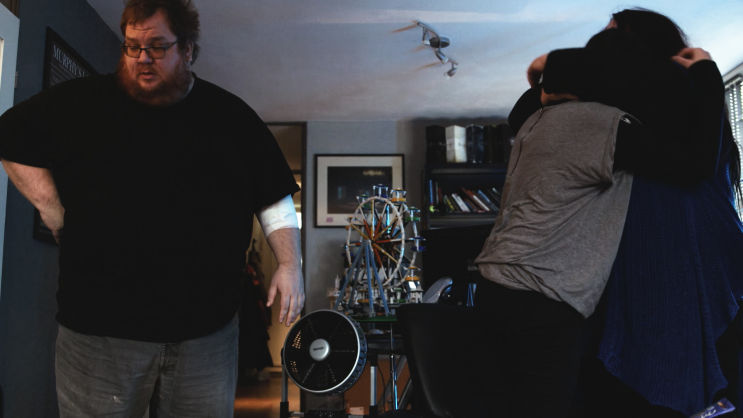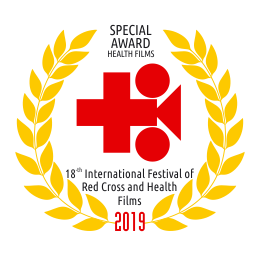 A DIGNIFIED DEATH / 'T IS GOED ZO
Netherlands, 2018, 52', documentary
Director, screenplay & camera: Jessevan Venrooij
Music: Tom Sikkers
Production: Film Moment
A film breaking the taboos, with heavy social mission, but also a most intimate story about friendship and letting go.
DOCUMENTARY FILMS
BEST FULL LENGTH FILM AWARD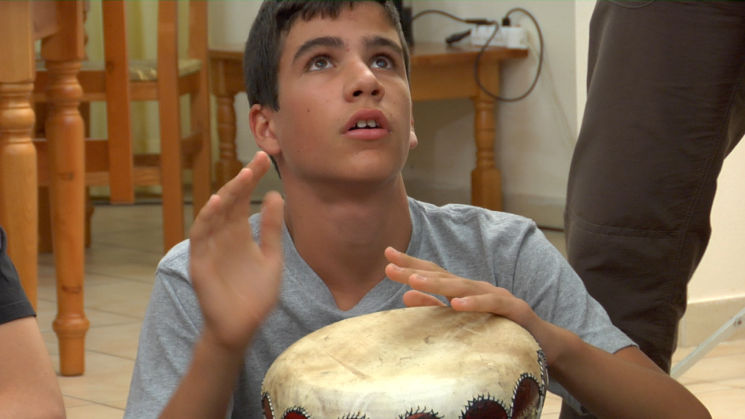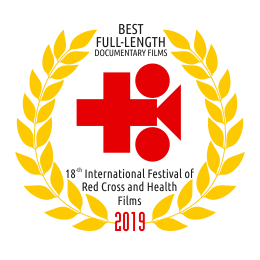 THE INVISIBLE SWORD / LA SPADA INVISIBILE
Italy, 2016, 61 min., documentary
Director & screenplay: Massimiliano Cocozza
Camera: Mario Chemello
Music: Marco Schiavoni, Alessandro Russo, Paolo Ferrario
Production: Imago Orbis s.a.s., Massimiliano Cocozza
A documentary investigating the experience, the emotion and the processing of the images in the dreams of the visually impaired.
BEST SHORT-LENGTH FILM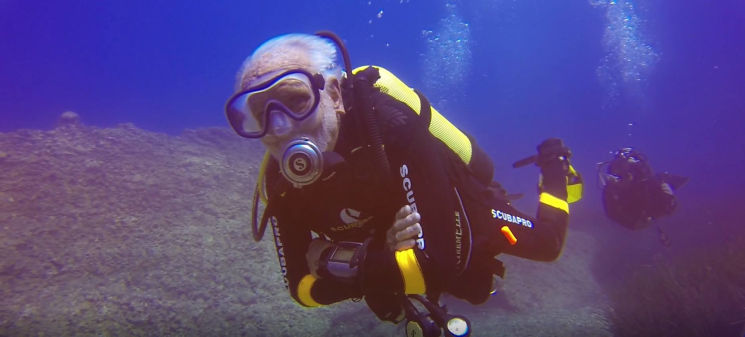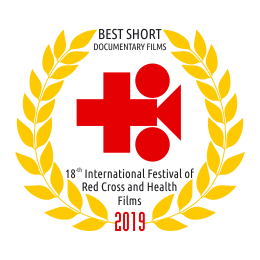 LIFE BEGINS AT 90
Cyprus, 2018, 43', documentary
Director & screenplay: Bejay Browne
Production: In Focus Films
Ray Woolley, a World War 2 veteran, is the world's oldest active scuba diver, a Guinness World Record title. In the film, at 95, he talks of his passion for diving, and his inspirational approach to life.
PECIAL AWARD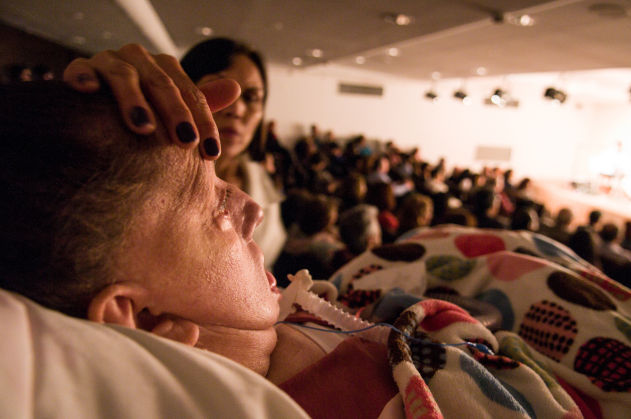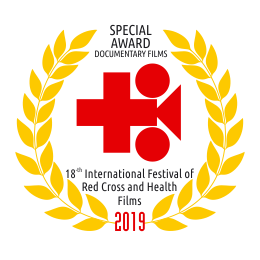 PAY 4 NEVER MORE
Brazil, 2018, 15', documentary
Director: Leide Jacob
Screenplay: Leide Jacob, Marcelo Jacob, Cesar Sandoval
Production: Leide Jacob
Documentary film on fighting discrimination against the disabled people and their right to live full value life.
FEATURE FILM CATEGORY
BEST FULL-LENGTH FILM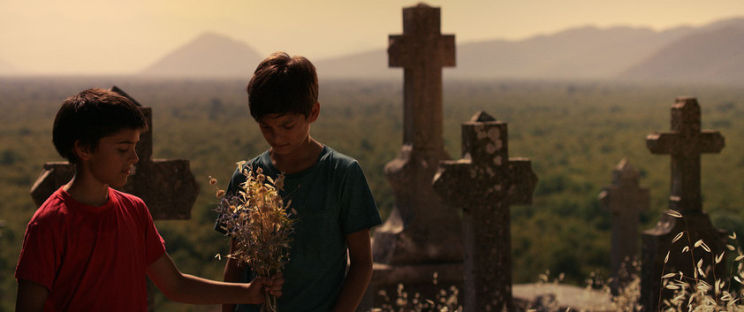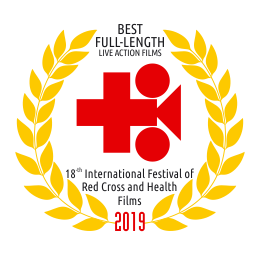 BORDERS, RAINDROPS / GRANICE KIŠЕ
Bosnia and Herzegovina, Montenegro, Serbia, UK, Sweden, 2018, 93 min., feature
Directors & screenplay: Nikola Mijovic, Vlastimir Sudar
Camera: Milos Jacimovic
Music: Miscellaneous
Stars: Kristina Stevović, Vahidin Prelić, Robert Budak, Nedeljko Milović, Ognjen Vujović, Momo Pićurić
Production: Balkan Kino, Montenegro Max Films, Media Plus, Oskar Film
Divided borderline cannot divide people who care for each other.
BEST SHORT-LENGTH FILM AWARD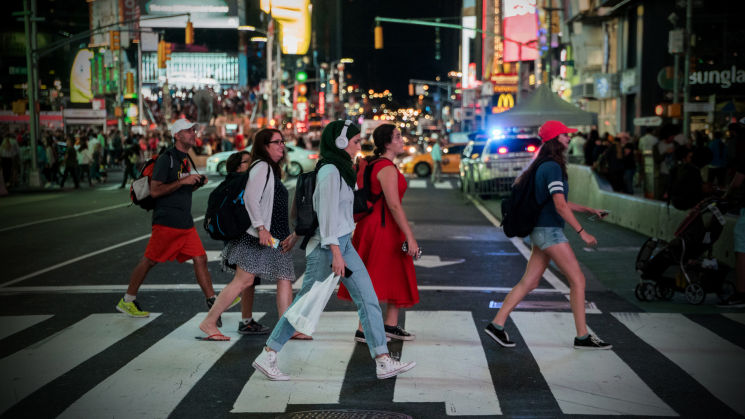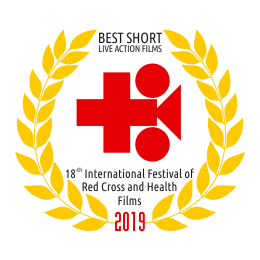 SALAM
USA, UK, 2018, 14 min., live action
Director & screenplay: Claire Fowler
Camera: Nicholas Bupp
Cast: Julie Baroody, Leslie Bibb, Hana Chamoun
Production: Shore Scripts
A female Lift driver has to navigate the night shift in NYC while waiting to hear life or death news from Syria.
SPECIAL AWARD ON BEHALF OF THE MAYOR OF VARNA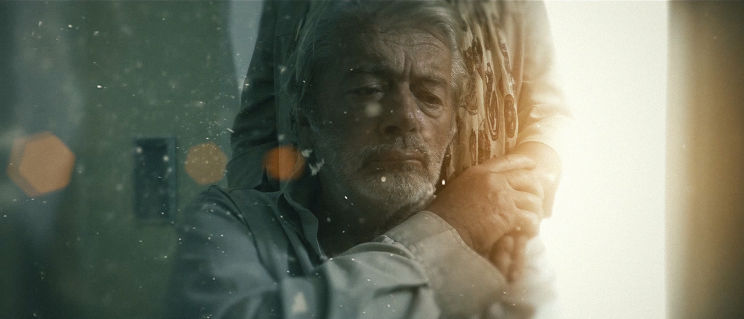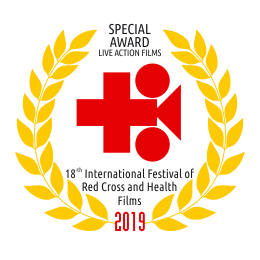 CONCERT FOR CLARINET AND ORCHESTRA / КОНЦЕРТ ЗА КЛАРИНЕТ И ОРКЕСТЪР
Bulgaria, 2018, 5 min., live action
Director: Maksim Petrov
Screenplay: Petar Zhelev
Camera: Ivan Aleksiev – Vantka, Danil Kiradzhiev
Cast: Mihail Mutafov, Lyudmil Stanev, Elvira Ivanova, Simeon Lyutakov
Production: More – Darzalas Foundation
After Lyudmil Stanev's short story Another Brief Love Story.
This ordinary story of a quiet and irrevocable love once more proves that this is the only thing dividing us from death. And Mozart, of course.
SPECIAL DIPLOMA for the film of the Bulgarian Red Cross Youth Varna volunteers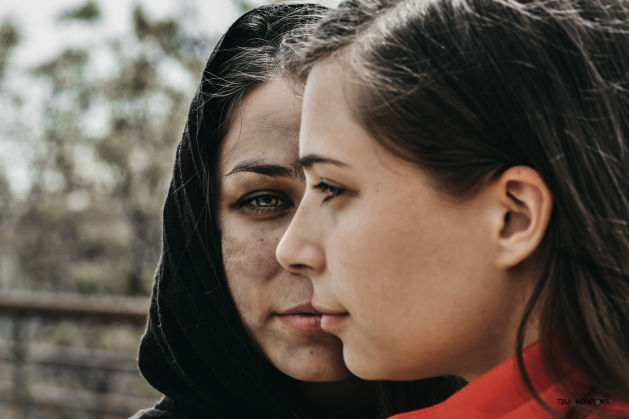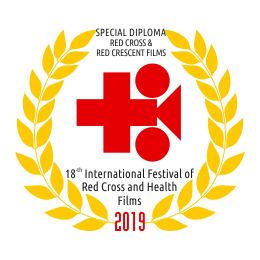 INSPIRATION / ВДЪХНОВЕНИЕ
Bulgaria, 2019, 2', short
Screenplay: Velimira Simeonova, Denitsa Russeva, Boris Nachkov
Camera: Tina Manolova
Cast: Youth Emergency Team – Varna
For telling the story of their inspiration to help and serve everywhere and for everyone; the image of the Festival was enriched by their enthusiasm and charm.

BACK TO TOP