International Festival of Red Cross and Health Films


AUTUMN ACADEMY 2020
October 8 - 11, 2020
MEDICAL UNIVERSITY - VARNA
OPEN SPACE - ENTRANCE OF SEA GARDEN
LECTURERS IN DISCUSSION FORUM OF AUTUMN ACADEMY 2020
Dr. Slavita Dzhambazova, Deputy Director General of the Bulgarian Red Cross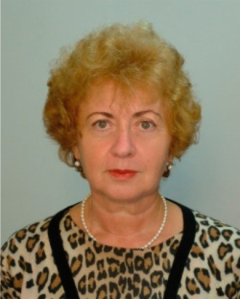 Dr. Slavita Dzhambazova - Deputy General Director and Head of the Organizational Development Department at the National Secretariat of the Bulgarian Red Cross, composed of the Organizational Development and Strategic Planning Directorate and the Bulgarian Youth Red Cross Directorate. Her initial activity in the organization was voluntary, and later she was a long-term employee at the regional and national level. Her career growth is related to the consistent occupation of various organizational positions, such as the large-scale reform of the BRC in the 90s, in accordance with the fundamental Red Cross principles, its restructuring and democratization, its strategic development and the creation of criteria and standards for good. functioning Red Cross activity and most of all - for raising the volunteer activity to qualitatively new levels, for which the Bulgarian Red Cross received twice world awards for modern volunteer management among the 189 national Red Cross societies of the Federation (in 2007 for activity at local level and in 2011 for youth volunteering). It is one of the founders of "Food Bank" as a mechanism and legal entity in Bulgaria, working to reduce hunger among the vulnerable, and since 2011 is a member of the management body of the Bulgarian Food Bank.
Neshka Robeva, rhythmic gymnastics coach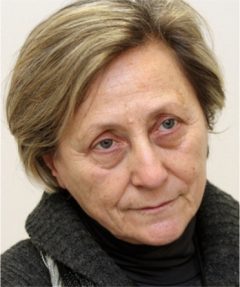 Born in Ruse and graduated from a choreographic school and then from VIF. She competes in the national team in rhythmic gymnastics with head coach Julieta Shishmanova. In 1969 she became vice-world champion. She is the most successful rhythmic gymnastics coach in the world in the 1980s and 1990s, her name is inextricably linked with the greatest successes of Bulgarian rhythmic gymnastics and the Bulgarian "golden girls", as well as the development of world rhythmic gymnastics. . Neshka Robeva is the only coach in the world who prepares several world champions at once at a series of world championships. Her compositions "Summer Time", "Firebird", "Toccata and Fugue in D minor", "Bolero" are still unforgettable. For exceptional achievements in her work, Robeva has won almost all state awards, as well as a diploma for contribution to the world women's Olympic sport.
In 2000, Robeva created a troupe of 35 girls and boys, National Art, to present a contemporary interpretation of Bulgarian and Balkan folklore. He is currently the president of the most successful club in the world "Levski", which for 50 years of existence has won a total of 306 medals from major championships in rhythmic gymnastics.
Dr. Tsveteslava Galabova, nat. expert in psychiatry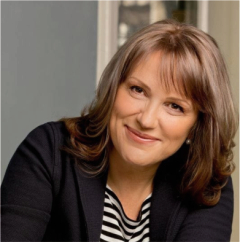 Dr. Tsveteslava Galabova was born in Sofia. She graduated from the Medical University in Sofia in 1992 and from the University of National and World Economy in 2006. Since 1994 she has been working at the State Psychiatric Hospital "St. Ivan Rilski", for 11 years he has been its director. Since December 2014 he is a national expert in psychiatry of the Bulgarian Medical Union. Dr. Galabova is a member of the newly formed Medical Council for Combating Coronavirus.
Tatiana Doncheva, public figure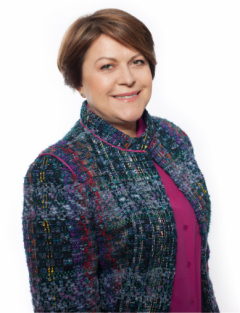 Tatiana Doncheva was born in the town of Tryavna. He completed his secondary education at the National Mathematical High School, and his higher education at the Faculty of Law at Sofia University "St. Kliment Ohridski "- specialty" Law ".
From 1985 to 1992 he worked as a prosecutor in the District Prosecutor's Office - Gabrovo, and in the Sofia City Prosecutor's Office. He has been a lawyer since 1992.
She was a Member of Parliament in the 38th, 39th and 40th National Assembly of the Republic of Bulgaria. During this period she was a member of the following standing committees: Legal Committee, Committee on National Security, Committee on Internal Security and Public Order - Vice-Chairman, Subcommittee on Control of Special Services - Chairman. In the 40th National Assembly she was also a member of the temporary commissions for amendment of the Constitution, chairman of working groups for the adoption of a new Criminal Procedure Code, a new Tax and Social Security Procedure Code, a new Law on the State Agency for National Security. Tatiana Doncheva was Deputy Chairwoman of the Parliamentary Group of the Democratic Left in the 38th National Assembly and of the Parliamentary Group of the Coalition for Bulgaria in the 40th National Assembly. She was a member of the Bulgarian delegation to the NATO Parliamentary Assembly and a member of the Committee on Economy and Security.
Her life is also marked by the art of music - for more than 10 years she was a violinist in the world-famous Bulgarian children's and youth philharmonic "Pioneer".
In 2016, Tatiana Doncheva launched the open project "The Great Forgotten". Its purpose is to pay the necessary respect to great Bulgarians, as well as to what we call national memory.
Prof. Dr. Ivo Hristov, sociologist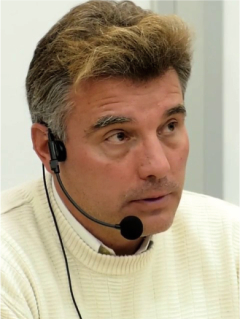 Prof. Ivo Hristove was born in Kiev. He graduated from 31 high schools, Sofia. Master of Law and Doctor of Sociology of Law at Sofia University "St. Kliment Ohridski "with a dissertation on" Legal regulation and modernity - a sociological study of two typological cases: Western Europe and Bulgaria "(2003). Associate Professor at the Department of Applied and Institutional Sociology at the Faculty of Philosophy and History of Plovdiv University "Paisii Hilendarski" (2009), Professor since 2016. He teaches "Sociology of Law", "Theory of Modernizations", "Historical Sociology of Modern Institutions" at Plovdiv University "Paisii Hilendarski" and at Sofia University "St. Kliment Ohridski ".
He specialized at the International Law Institute in Washington, DC, USA (2000); Moscow School of Political Studies - Council of Europe: Moscow-Stockholm-Strasbourg (2002); Carlo Bo University of Urbino, Italy (2005); Neuwaldeg Institute in Vienna (2007); American Research Institute in Turkey - Istanbul (2010); Fernan Brodel Center - New York State University, Binghamton, USA (2012); Max Planck Institute for the History of European Law in Frankfurt am Main (2010-2012) and others. He was a guest professor at the Samara Federal University - Faculty of Sociology (2016-2017) with lecture courses in sociology of geopolitics and historical sociology of modernity.
He is the author of four monographs and numerous articles.
Georgi Toshev, philologist, journalist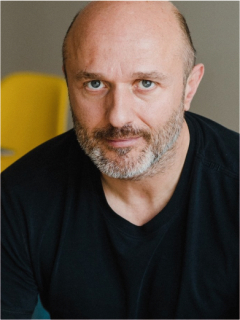 He was born in Sofia, Bulgaria. Philologist and journalist by education, specializing in journalism in New York, USA. He has worked as a journalist for the 24 Chasa newspaper and Lik magazine. He is one of the founders of the newspaper "Dnevnik" and the magazine "Edno". He has been working in print media for many years, but the project that brings him the most popularity is the show "The Other Bulgaria". For two years he was the author of the show "Artifacts" on BNT. He has over 20 documentaries behind him. He was director of the press center of the Varna Theater Festival, advisor to the Minister of Culture Emma Moskova.
Assoc. Prof. Dr. Tsonko Paunov, epidemiologist
After 5 years of practice as a doctor in the "Emergency and Emergency Medical Care" unit since 1998, he is an assistant at the Department of Infectious Diseases, Epidemiology and Tropical Medicine - MU - Varna. Since 2003 he has been managing the Anti-Epidemic Control Unit at St. Marina University Hospital. Member of USB, BMA, Scientific Society of Epidemiology.
Assoc. Prof. Dr. Tsenko Paunov has over 39 publications and 35 participations in scientific congresses. His main scientific developments are in the field of control and prevention of nosocomial infections; application of disinfectants in medical practice; new sterilization methods; epidemiological aspects of infectious diseases - blood (transmissible), intestinal infections, viral hepatitis; theoretical and practical aspects of disinsection, deratization, deornitization.

BACK TO TOP