International Festival of Red Cross and Health Films


AUTUMN ACADEMY 2018
October 4 - 7, 2018
PLENAR HALL OF VARNA MUNICIPALITY
SANATORIAL AND HEALTH COMPLEX "KAMCHIA"
FEATURE FILMS
IN THE FADE / AUS DEM NICHTS (2017) Германия-Франция, 105 мин.
Director - Fatih Akin
Script - Fatih Akin, Hark Bohm
Camera - Rainer Klausmann
Music - Josh Homme
With - Diane Kruger, Denis Moschitto, Johannes Krisch, Samia Chancrin, Numan Acar PRODUCERS
Producers - Ann-Kristin Homann, Nurhan Sekerci-Porst, Fatih Akin, Herman Weigel
Production - Bombero International, Macassar Productions
While tattooed Katja, her ex-con Kurdish-German husband, Nuri, and their young violin-playing son, Rocco, might seem at first glance like an atypical family, in a few short scenes we come to understand the messy and beautiful reality of their life. So, when sudden tragedy strikes in the form of a neo-Nazi terrorist attack, the impact is all the more profound. Katja now finds herself alone, facing grief and imposing probing from authorities and family alike. Her only relief comes in the form of hard drugs and the thought of what her husband might do in her place. Wrestling between fragile moments of self-destruction and those of unwavering commitment to avenging the deaths of her family, Katja's love for Nuri and Rocco is never far away, and neither is her pain.

"The film is about a young mother whose life centres on her family, which she adores. She is a full-time mother who loses her husband and child out of the blue, and because she can't deal with her brokenheartedness, she is looking for justice. But it is also a film about family and justice and how malleable and open to interpretation these terms are. At the same time, In the Fade is a thriller that tries to tell a philosophical story in an entertaining way."
Fatih Akin for Cineuropa.org

AWARDS AND NOMINATIONS
Cannes 2017 – Best Actress (Diane Kruger)
Vukovar Film Festival  2017 – Best Film
Bavarian Film Awards 2018 - Best Actress (Diane Kruger)
Golden Globes 2018 – Best Foreign Film
Official German submission for Oscar 2018 for Best Foreign Language Film
ON BODY AND SOUL / TESTRÖL ÉS LÉLEKRÖL Hungary, 2017, 116′, colour, feature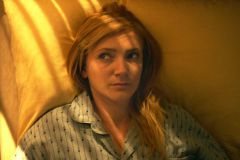 Director: Ildikó Enyedi
Script: Ildikó Enyedi
Camera: Máté Herbai
Music: Ádám Balázs
Cast: Alexandra Borbély, Géza Morcsányi, Réka Tenki, Zoltán Schneider, Ervin Nagy, Itala Békés, Éva Bata, Pál Mácsai, Zsuzsa Járó, Nóra Rainer-Micsinyei, Tamas Jordan
Producers: Mónika Mécs, András Muhi, Ernö Mesterházy
Production: Inforg-M&M Film
A slaughterhouse in Budapest is the setting of a strangely beautiful love story. No sooner does Mária start work as the new quality controller than the whispers begin. At lunch the young woman always chooses a table on her own in the sterile canteen where she sits in silence. She takes her job seriously and adheres strictly to the rules, deducting penalty points for every excessive ounce of fat. Hers is a world that consists of figures and data. Her slightly older boss Endre is also the quiet type. Tentatively, they begin to get to know each other. Recognising their spiritual kinship, they are amazed to discover that they even have the same dreams at night…. A film about the fears of opening up to others, and about how exhilarating it can be when you finally do.

"I think there are so many signs that we have to reinvent our lives on both a small and a large scale. Private lives are so much about how society is constructed, like they're interdependent. So if you live in conditions that are against living a full life, then you get sick in a way. These are the signs that not everything is OK! So, my two heroes don't feel right in their skin, and they close themselves off."
Ildikó Enyedi for TheUpComing.co.uk



AWARDS AND NOMINATIONS:
Berlin 2017 – Golden Berlin Bear, FIPRESCI Award, Prize of the Ecumenical Jury
Sydney 2017 – Best Film
Mumbai Film Festival 2017 – Audience Coice Award
European Film Awards 2017 – Best Actress (Alexandra Borbély)
Nomination for Oscar 2018 for Best Foreign Language Film
LOVELESS / NELYUBOV (2017) Russia – France – Belgium - Germany, 2017, 127′, colour, feature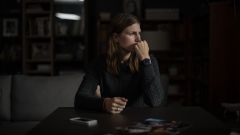 Director: Andrey Zvyagintsev
Script: Oleg Negin, Andrey Zvyagintsev
Camera: Mikhail Krichman
Music: Evgueni Galperine, Sasha Galperine
Cast: Maryana Spivak, Aleksey Rozin, Matvey Novikov, Marina Vasileva, Andris Keiss, Aleksey Fateev
Producers: Alexander Rodnyansky, Sergey Melkumov
Production: Arte France Cinéma, Fetisoff Illusion, Les Films du Fleuve, Non-Stop Productions, Senator Film Produktion, Why Not Productions
Still living under the same roof, the Moscow couple of Boris and Zhenya is in the terrible final stages of a bitter divorce. Under those circumstances, as both have already found new partners, the insults pour down like rain in this toxic familial battle zone, always pivoting around the irresolvable and urgent matter of Alyosha's custody, their 12-year-old only son. Unheard, unloved, and above all, unwanted, the introverted and unhappy boy feels that he is an intolerable burden, however, what his parents don't know is that he can hear every single word. As a result, when Boris and Zhenya finally realize that Alyosha has been missing for nearly two days, it is already too late.

"I'll change; I won't repeat the mistakes that led me to this disillusionment; I will begin anew. These are the thoughts of people who blame others for their fiascos. In the end, the only thing you can really change is yourself. Only then will the world around you glow once more; perhaps only a terrible loss can allow this to happen."
Andrey Zvyagintsev


AWARDS AND NOMINATIONS:
Cannes 2017 – Jury Prize
London 2017 – Best Film
Munich 2017 – Best International Film
Zagreb 2017 – Best Film
European Film Awards 2017 – European Cinematographer, European Composer
César Awards 2018 – Best Foreign Film
Nomination for Oscar 2018 for Best Foreign Language Film
Nomination for Golden Globe 2018 for Best Foreign Film
SUBMERGENCE Germany-France-Spain-USA, 2017, 112′, color, movie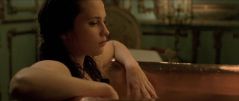 Director - Wim Wenders
Script - Erin Dignam (based on the novel by Jonathan M. Ledgard)
Camera - Benoît Debie
Music - Fernando Velázquez
With - Alicia Vikander, James McAvoy, Celyn Jones
Producer - Cameron Lamb
Production - Lila 9th Productions, Backup Studio, Neue Road Movies, Morena Films
Submergence is a love story that takes us into the extremely different worlds of our two protagonists, Danielle Flinders (Alicia Vikander) and James More (James McAvoy). They meet by chance in a remote hotel in Normandy where they both prepare for a dangerous mission. They fall in love almost against their will, but soon recognize in each other the love of their lives. When they have to separate, we find out that James works for the British Secret Service. He's involved in a mission in Somalia to track down a source for suicide bombers infiltrating Europe. Danielle 'Danny' Flinders is a bio-mathematician working on a deep sea diving project to support her theory about the origin of life on our planet. Soon, they are worlds apart. James is taken hostage by Jihadist fighters and has no way of contacting Danny, and she has to go down to the bottom of the ocean in her submersible, not even knowing if James is still alive…
"Photographed in sparking detail by Benoît Debie, the Normandy seaside, the parched sands of Somalia, and the undersea dives provide crystalline imagery for Wenders' gorgeously realized adaptation of a harrowing tale about love colliding with uncontrollable forces."
Pierce Handling, Toronto International Film Festival


THE FLORIDA PROJECT USA, 2017, 112′, coloуr, feature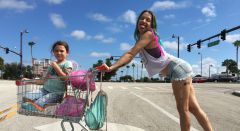 Director: Sean Baker
Script: Sean Baker, Chris Bergoch
Camera: Alexis Zabe
Music: Lorne Balfe
Cast: Willem Dafoe, Brooklynn Kimberley Prince, Bria Vinaite, Valeria Cotto, Christopher Rivera, Caleb Landry Jones, Mela Murder, Aiden Malik, Josie Olivo, Sandy Kane, Macon Blair
Producers: Sean Baker, Chris Bergoch, Shih-Ching Tsou, Andrew Duncan, Alex Saks, Kevin Chinoy, Francesca Silvestri
Production: June Pictures, Cre Film, Freestyle Pictures Company
Orlando, Florida. Just by Disney Land, in the shadow of the Magic Kingdom, a candy pink cheap motel of the showy name Magic Castle is the place called home by the young and tattooed from head to toe ex-stripper, Halley, and her six-year-old daughter, Moonee. Halley tries to earn money selling illegally perfumes to the tourists, but survives largely on welfare, and the nonstop lack of money makes her angry with the whole world. Financial difficulties mark in fact the life of the most of the Castle's tenants, but its owner Bobby has a good heart and does his best to help them.  Having a soft spot especially for the children, he lets most of their mischiefs go – even the disruptive ones. And most often these are inspired by Moonee, who may curse like her mother, but for whom, being only 6 after all, the rundown candy pink building is the Magic Kingdom itself and also the happiest place in the world…

"Baker's The Florida Project is heartbreaking, but it's also funny, visually stunning, and beautifully direct in its microscopic focus on one young girl whose sun-drenched, fantastical days in the shadows of Orlando's Disney World are slowly consumed by the rot of poverty and despair. Anyone who has seen Baker's previous work, the iPhone-shot tour-de-force that was Tangerine, knows his gift lies in letting his actors (the majority of them first-timers who've never stood before a camera) take over the story and then stepping back, letting his leads roam through their worlds."
Luisa Rollenhagen, GQ.com


AWARDS AND NOMINATIONS:
Hamburg Film Festival 2017 – Critics Award
Oscars 2018, Golden Globes 2018, BAFTA 2018 – nominations for Best Performance by an Actor in a Supporting Role (Willem Dafoe)
THE NILE HILTON INCIDENT Sweden-Germany-Denmark, 2017, 107′, colour, feature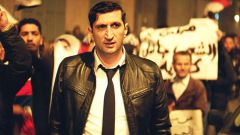 Director: Tarik Saleh
Script: Tarik Saleh
Camera : Pierre Aim
Music: Krister Linder
Cast: Fares Fares, Mari Malek, Yasser Ali Maher, Slimane Dazi, Ahmed Selim, Mohamed Yousry, Hania Amar
Producer: Kristina Åberg
Production: Atmo
Cairo, 2011. The Boiling Point. 30 million residents are waiting… waiting for something to happen.
Noredin (Fares Fares) is the everyday corrupt police detective who makes his buck accepting bribes from street vendors and landlords. By routine, he extorts money from the local criminals. Under the influence of drugs and alcohol, he can still function in a system that is on the brink of collapse.  One night he is assigned a murder investigation. A singer is found dead at the Nile Hilton. What initially seems to be a "crime of passion" turns into something that concerns the very power elite of Egypt.

"I knew that when I wrote "The Nile Hilton Incident" I was asking for trouble. It's a little bit like dating a serial killer. But I could have never, in my wildest imagination have known how crazy this production would turn out. I am very glad that no one died. The fiction of "The Nile Hilton Incident" was constantly crashing into reality. At times it scared me, but to be honest, this is why I do this - to make my dreams come true. To me the film is about a city that I love. It's about the past and the future colliding - and the people that get crushed in the process."
Tarik Saleh


AWARDS AND NOMINATIONS:
Sundance 2017 – Grand Jury Prize
World Cinema – Dramatic Beaune 2017 – Le Grand Prix
Valladolid International Film Festival 2017 – Best film, Best Screenplay, Best Director
5 Guldbagge Awards 2018 - Best Film, Best Actor (Fares Fares), Best Costume Design, Best Set Design, Best Sound
César Awards 2018 – Nomination for Best Foreign Film 
DOCUMENTARIES
3 х 8000 - SPECIAL EDITION Bulgaria, 2018, 90', colour, documentary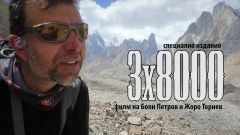 Director: George Tornev
Script: Boyan Petrov, George Tornev
Camera: Boyan Petrov, George Tornev, Radoslava Nenova
Original music: Binod Katuwal, George Tornev, D Anonymous Project
Producer: Metodi Manchenko
Production: Sport and Media
A film about a man, who has rewritten the history of the world alpinism without supplementary oxygen, without insulin and without mountaineering porters – Boyan Petrov. "3 x 8000" tells from a personal perspective about the conquest in one season of the first 3 of the 10 eight-thousanders, climbed by the legendary alpinist, the terrifying K2 among them. The special edition of the film contains footage from the conquest of the other 7 peaks, too, as well as from the rescue operation at Shishapangma – the peak which has become Boyan's last refuge and his portal to immortality.
ELEONORE – THE FORGOTTEN QUEEN Bulgaria, 2012, 30', documentary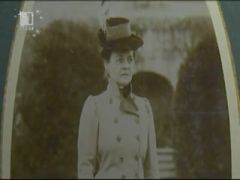 Director: Oleg Kovachev
Script: Eliana Dimitrova
Camera: Anna Andreeva
Production: Bulgarian National Television, show "V kadar" ("In the Frame")
Bulgarian Tsar Ferdinand's second wife - Eleonore Caroline Gasparine Louise, Princess Reuss-Köstritz, has dedicated her life to charity. A nurse at the front and Samaritan, she was the first woman with military cross "For Courage". She was the German whom the Bulgarian soldiers called "mother". She was the savior of the Boyana Church. Her life in Bulgaria, her participation in the Balkans wars and why she was for such a long time forgotten are the topics of the film "Eleonore – the Forgotten Queen"
THE GREEN DEVILS OF VARNA Bulgaria, 2017, 32', documentary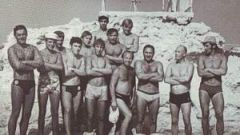 Director and script writer: Silvia Nikolova
Camera: Lazar Elenkov, Evtim Hristov
Roduction: MU-VI.TV

Water Life Saving activity in Bulgaria started in 1901 with the first organized Water Life Saving Command in Ruse. But the first professional Water Life Saving Command in the country began functioning in 1928 in Varna.
HER CONFESSION / НЕЙНАТА ИЗПОВЕД Bulgaria, 2017, 60', colour, documentary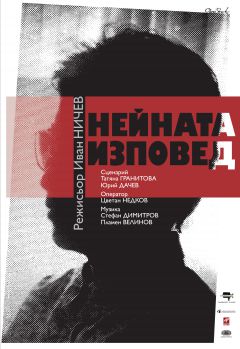 Director: Ivan Nichev
Screenplay: Tatyana Granitova, Yury Dachev
Camera: Tsvetan Nedkov
Music: Stefan Dimitrov, Plamen Velinov
Production: Cinemascope – I.Nichev
Kostadinka Kuneva is a remarkable Bulgarian. She used to be a cleaner in Athens Metro who became a leader of the cleaners' trade union of Athens.
For her activity in the trade union she was splashed with acid on the Christmas Eve of 2008. In spite of her grave injuries: burnt eyes and esophagus, entirely disfigured face, she survived after 38 operations.
In 2014, with the votes of more than 300 000 Greek citizens, Kostadinka Kuneva was elected for the European Parliament to continue her struggle for the workers' rights.
FROM CREMONA TO CREMONA Bulgaria - Italy, 2016, 75 min., colour, documentary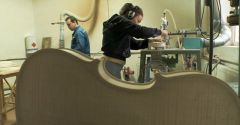 Director: Maria Averina   
Screenplay: Maria Averina 
Camera: Boris Missirkov and Georgi Bogdanov  
Producer: Martichka Bozhilova, AGITPROP, Bulgaria   
Co-producer:Erica Barbiani, Videomante, Italy    
With the support of Creative Europe – MEDIA Programme of the EU and the Bulgarian National Film Center
Ivan is a charming young man, who works in a post-communist violin factory in Bulgaria named Cremona, the biggest one in Eastern Europe. His greatest dream is to go to the world's Mecca of violins – the city of Cremona in Italy, the home of Stradivari and Amati, which stands for glamour and exclusivity. The way in between is unexpectedly surprising and marked by dedication, long-lasting traditions and clever business plans. On his way Ivan meets Eva and Christo Marino, who have already established themselves as luthiers in the Italian Cremona, as well as Stoyanka, who has given up her talent and dream of becoming a luthier, and has been doing one and the same violin part for 17 years now in the Bulgarian Cremona factory. Will Ivan find his Cremona or will he go back?
FROM CREMONA TO CREMONA is an emotional journey – to the desired dreamland, to the future of the violin-making art, to the real self of every violin-maker.
AWARDS:
2 awards of Bulgarian Film Academy for 2017 – Best Documentary and Best Sound
THE SAINT-SURGEON / СВЕТИТЕЛЯТ ХИРУРГ Bulgaria, 2017, 72', colour, documentary
Director, script and camera: Angel Bonchev
The orthodox film THE SAINT-SURGEON acquaints the viewers with the life of one of the greatest saints of 20th century – Saint Luka Voyno-Yasenetsky, archbishop of Simferopol and of the Crimea.
Saint Luka dedicated his life to serving God and all the suffering people. He was among the leading surgeons of last century due to his discoveries in the field of local anesthesia and purulent surgery. Because of the widespread poverty and out of his enormous love for sufferers – as he called his patients, Saint Luka of the Crimea every day spent an hour examining for free those who didn't have money to pay, and never refused help to anyone in need. People who have known him personally or have felt his help share their really breathtaking stories in the film.
THE DREAM OF SAMIR/ SAMIR'IN RÜYASI Turkey, 2017, 27', colour, documentary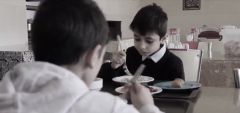 Director: Armağan Pekkaya
Music: Tolga Akkuş
Production: Karşı Açı Film
This film tells the true story of Samir, an 8-year-old who had to flee Afghanistan due to war. Samir was found about to freeze to death while he was on his way to Turkey on foot to reach his family in Denmark.
THE 3 WOMEN / 3 KADIN Turkey, 2018, 17', colour, documentary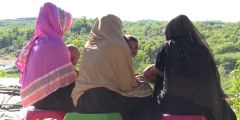 Director, script writer and producer: Armağan Pekkaya
Camera: Özgür Altınay
This film is dedicated to hundreds of thousands of Rohingyas who have had to migrate from Myanmar to Bangladesh and have lost their lives in the migration path. In the film, the story of three women who were able to save their lives is included.

BACK TO TOP